(SOLDAT 1) "Peter Schmidt", Wehrmacht-Heer Schutze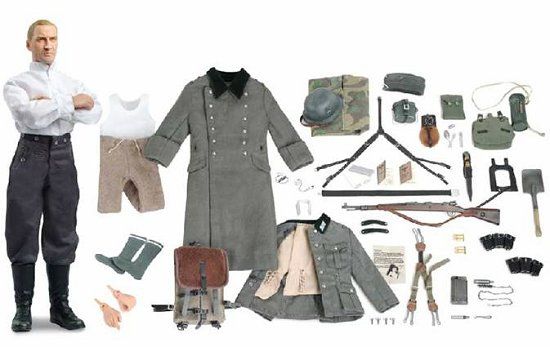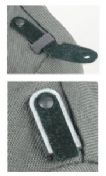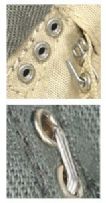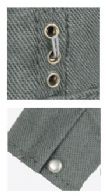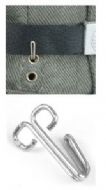 --- The SOLDAT series is a brand-new concept in Dragon's 1:6 action figure line -- the representative soldier, the 'classic' soldier in an ultra-detailed uniform, weaponry with functional parts, and a more broad spectrum of representative soldier's equipment.
--- Dragon's traditional 1:6 figure line will continue to pursue its unique and successful 'snapshot in time' philosophy of capturing a fighting man at a specific moment in battle, the SOLDAT series will concentrate more on the individual soldier himself in the context of his times. SOLDAT is not a 'snapshot in time', but rather a 'sculpture in time' -- the next level of 1:6 figure, design with the high-end detail and accuracy-oriented collector in mind.
--- In any Army, from any era or timeframe ... this is the SOLDAT.
1st SOLDAT FIGURE - "Peter Schmidt" will include;
EQUIPMENT:
NEW PATTERN 2003 Equipment Belt w/ functional WH Buckie
NEW PATTERN 2003 Gasmask Canister M38
NEW PATTERN 2003 Messkit M31
NEW PATTERN 2003 M39 Tornister "Pony Fur" Backpack
NEW PATTERN 2003 Splinter "A" Camouflage Zeltbahn
German Y-Straps
M31 Water Bottle (New Pattern Flocked)
Straight-handle Entrenching Tool w/ Carrier
M31 Breadbag (functional)
Gas Sheet Bag
Fork
Spoon
Knife
Service Eyeglasses
Service Eyeglasses Case
Signal Whistle
M1911 Ammunition Pouches x2
M34 Rifle Cleaning Kit
UNIFORM:
NEW PATTERN 2003 Field Blous M36
NEW PATTERN 2003 Uniform Shoulder Tabs (functional)
NEW PATTERN 2003 Greatcoat M36
NEW PATTERN 2003 Stahlhelm M35/40
NEW PATTERN 2003 M34 Field Cap
Early-WWII White Collarless Field Shirt
Collar Protector
A-type Undershirt
Underpants
Grey Socks
M37 Langehosen Trousers, new detail
Trousers Suspenders
German "dice-shaker" Marching Boots
WEAPONS:
Mauser KAR-98k Rifle w/ NEW PATTERN 2003 Sling & Buckles
S84/98 Bayonet w/ Scabbard
K98k Stripper Clip Ammunition x2
PERSONAL ITEMS:
Personal Letter with Photo
Soldbuch / Certificate
Wehrpass
ID Tag
MISC:
NEO Body
Unique Headsculpt
Rifle-grip Hands
Flexible-finger Hands
Foot Stand
Each item in the SOLDAT series will be available for a LIMITED TIME ONLY! Place your pre-order with your favorite retailer before September 12th. Don't miss out on this one-time only collectible made just for you! Once it is gone, it will never come back!
Scheduled Delivery October 2003.
ITEM NUMBER:
70296
SCALE:
1:6
BARCODE:
089195702968
RELEASE DATE:
October 2003
LAST UPDATE:
9/2/2003
SERIES:
DISCLAIMER: While all models portrayed in website photographs represent actual models, please note that these are prototypes and that final model products may vary slightly
Copyright 1998-2016 Dragon Models Limited. All Rights Reserved.